Nominate someone you know who's gone above and beyond — they could win up to $6,000.
Even when times are challenging, we often see people in our communities stepping up to do their part. This past year has been no exception.
CGI® Impact Resistant Windows & Doors wants to recognize their commitment with our CGI Heroes: Celebrating Strength contest.
Help us honor our local heroes by nominating a deserving friend, neighbor, colleague, or relative living in Florida who has gone above and beyond to help others.
Round 1: Four heroes from across the state of Florida will be selected to win $1,000.
Round 2: The public will vote for one lucky finalist to receive an additional $5,000!
Know someone who has volunteered their time to tutor children, distribute food at a pantry, work long hours at a hospital, or give of themselves in some other way? We want to hear their story!

Provide your name and contact info in the nomination form below.

Nominate your hero and include their contact info. The person you are nominating must be 21 years of age or older and a Florida resident at the start of this contest. Four finalists from across Florida will be chosen to each receive $1,000. One grand prize winner will be publicly voted to win an additional $5,000.

In a brief statement up to 500 words, tell us how your hero went above and beyond to help a local community during the past year. Let us know why you believe they deserve the recognition.
DEADLINE TO ENTER IS April 22, 2021 AT 4:00 PM EST.

ENTREES MUST BE RECEIVED BY THEN.

STEP 2: THEIR INFORMATION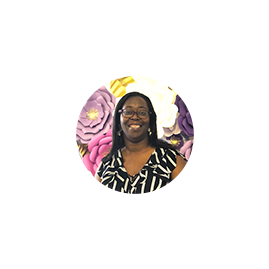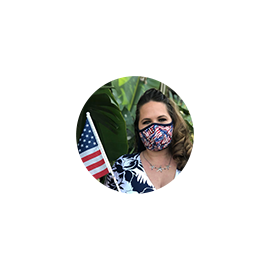 A teacher for over 25 years, Joan Saint-Hilaire focuses on more than just the curriculum. Whether it's providing food to her students, keeping in contact even when classes are remote, or equipping them with school supplies they need, this local hero is committed to helping the children she teaches thrive. "I want my students to know that someone is in their corner that cares and sees the positive in them," she says.
After learning that doctors and nurses were experiencing pain from constant mask wearing, Katie Lizana created "ear savers." When she posted her soft straps on Instagram, requests started coming in from all over the country. She has happily fulfilled these orders — at no charge. "I was at home feeling helpless," she explains. "These people are going to work every day putting their lives on the line... This makes me feel useful."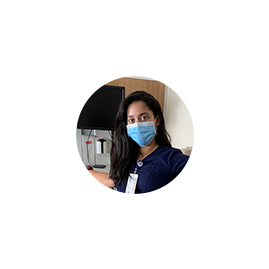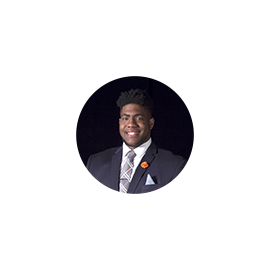 Despite being new to the profession, registered nurse Demi Genao has been working through the pandemic with grace, courage, and compassion. And even after exhausting and emotionally draining 12-hour shifts, she still finds the time and energy to hand-deliver groceries to the elderly. "I nominated her because she inspires me, and I'm so proud of her," says her mother, Josie.
When he saw people struggling in his hometown, Jarrel Strong decided to take action. Drawing on his own limited resources, he inspired friends, family, and the Miami-Dade Police Department to pitch in to provide meals to unhoused people. "With little money and a little faith, Jarrel safely fed over 3000 homeless men and women in the city of Overtown," says his proud mom, Penny Jones, who nominated him.

CGI Heroes: Celebrating Your Strength Contest Official Rules
NO PURCHASE NECESSARY AND PURCHASE OF CGI PRODUCTS WILL NOT ENHANCE OR IMPACT THE CRITERIA FOR SELECTION.
Call 305-542-8855 for questions regarding the Contest or these Official Rules.
 1. ELIGIBILITY:
CGI Heroes: Celebrating Strength Contest (the "Contest") is brought to you by CGI Impact Resistant Windows & Doors (the "Sponsor"), and is governed by these official rules for the Contest ("Official Rules"). To enter, you ("you" or "Nominator") must be 21 years of age or older at the start of the Contest Entry Period (as defined below), and the nominated Hero (as defined below) must be 21 years or older and a resident of Florida in the United States of America at the start of the Contest Entry Period. All Entries become the exclusive property of Sponsor as set forth below and are governed by the CGI Privacy Policy located at https://cgiwindows.com/privacy-policy/. The Contest is void where prohibited by applicable law. The Contest is subject to all applicable federal, state, and local laws. Entrants are responsible for understanding and adhering to these Official Rules. Sponsor reserves the right, at any time, to verify eligibility requirements, in any manner it deems appropriate. Employees of the Sponsor and its parent company (PGT Innovations, Inc. ("PGT")) as well as anyone affiliated with them (PGT subsidiaries, affiliates, dealers and their advertising agencies) and members of the immediate family of any such persons are not eligible to participate and win.  The term "immediate family" includes spouses, siblings, parents, children, grandparents, and grandchildren, whether as "in-laws," or by current or past marriage(s), remarriage(s), adoption, co-habitation or other family extension, and any other persons residing at the same household whether or not related.
2. THE CONTEST ENTRY PERIOD:
The Contest will run on the following dates:
April 6, 2021 at 9:00 am EDT to April 22, 2021 at 4:00 pm EDT
These times will be referred to as the "Contest Entry Period."
3. TO ENTER:
The Nominator can enter by filling out the nomination form (an "Entry") at https://cgiwindows.com/heroes and submitting the Entry to https://cgiwindows.com/heroes, and nominating a neighbor/friend/colleague/relative who is both 21 years or older and a resident of Florida in the United States of America at the start of the Contest Entry Period, and who went above and beyond to help others during these challenging times. Examples of such individuals include someone who tutored children, distributed food at a pantry, worked long hours at a hospital, among others.
A group of employees of the Sponsor (the "CGI Team") will be selected to evaluate each eligible and nominated entrants (the "Heroes"). Four Heroes will be selected by the CGI Team on its behalf and declared winners based on (1) the strength of the nomination by the Nominator; and (2) the acts of the nominated Hero. Winners from the Heroes nominated (the "Winners") will be contacted via email and/or phone during the week of April 25, 2021. The winners will then be publicly announced on social media during the week of May 10, 2021. If winners do not claim their prize before April 30, 2021 at 4:00 pm EDT, Sponsor, through the CGI Team, will select another Hero as a Winner, declare him/her one of the Winners and announce the Winners on Sponsor's Facebook page, and other social media. Once the Winners are announced, Sponsor will conduct a public voting period through Facebook, Twitter, LinkedIn, Website [https://cgiwindows.com/heroes] for the public to decide which of the four Winners deserves the grand prize for their efforts. The public voting period will begin on May 14, 2021 at 8:00 am EDT and close on May 28, 2021 at 4:00 pm EDT. The grand prize winner will be determined by the contestant who has obtained the most votes during the public voting period. The grand prize winner will be contacted via email and/or phone on May 31, 2021 and announced on May 31, 2021. If there is a tie, the Sponsor, through the CGI Team, will select the grand prize winner out of the tied contestants based on (1) the strength of the nomination by the Nominator; and (2) the acts of the nominated Hero. If the grand prize winner does not claim their prize before June 1, 2021 at 4:00 pm EDT, Sponsor will select the Hero who obtained the next highest number of votes as the grand prize winner.
Entries must meet the following requirements: Entry cannot be sexually explicit or suggestive, unnecessarily violent or derogatory of any ethnic, racial, gender, religious, professional or age group, profane or pornographic, or contain nudity; Entry cannot promote alcohol, illegal drugs, tobacco, firearms/weapons (or the use of any of the foregoing), any activities that may appear unsafe or dangerous, or any particular political agenda or message; Entry cannot be obscene or offensive, endorse any form of hate or hate group; Entry cannot defame, misrepresent or contain disparaging remarks about Sponsor or its products, or other people, products or companies; Entry cannot contain trademarks, logos or trade dress owned by others or advertise or promote any brand or product of any kind, without permission, or contain any personal identification, such as license plate numbers, personal names, e-mail addresses or street addresses; Entry cannot contain copyrighted materials owned by others (including photographs, sculptures, paintings and other works of art or images published on or in websites, television, movies or other media or musical "samples") without permission; Entry cannot contain materials embodying the names, likenesses, photographs, or other indicia identifying any person, living or dead, other than the Nominator and the Hero, without permission; Entry cannot communicate messages or images inconsistent with the positive images and/or goodwill to which Sponsor wishes to associate; and Entry cannot depict, and cannot itself, be in violation of any law.
BY SUBMITTING AN ENTRY, NOMINATOR ACKNOWLEDGES AND AGREES THAT HIS/HER ENTRY MAY BE SHARED, LIKED, COMMENTED ON, OR OTHERWISE INTERACTED WITH ON SPONSOR'S SOCIAL MEDIA OR OTHER INTERNET PAGES, WEBSITES AND OTHER ADVERTISING MATERIAL AT SPONSOR'S SOLE DISCRETION.  Nominator agrees and warrants that Nominator has the right to provide any information or content, including related to the Hero, in the Entry to Sponsor. Sponsor reserves the right to, and may or may not, monitor and screen Entries prior to posting them to the Sponsor's social media or other internet pages, websites or advertising material. By entering, you acknowledge that Sponsor has no obligation to use or post any Entry you submit.  Submission of an Entry grants Sponsor and its agents, and Nominator hereby grants Sponsor and its agents an unlimited, worldwide, perpetual and irrevocable license and right to publish, reproduce, use, publicly perform, publicly display, and prepare derivative works of the Entry in any way, in any and all media, without limitation, and without consideration to the Nominator. Nominator acknowledges that the Contest is administered by Sponsor and not Facebook, LinkedIn, Twitter, or Instagram and the Contest is in no way sponsored, endorsed, administered by or associated with Facebook, LinkedIn, Twitter, Instagram or any other social media platform, and agrees to release Facebook, LinkedIn, Twitter, and Instagram from any liability related to the Contest.
ENTRIES ARE THE VIEWS/OPINIONS OF THE INDIVIDUAL NOMINATOR AND DO NOT REFLECT THE VIEWS OF SPONSOR IN ANY MANNER.  Any waiver of any obligation hereunder by Sponsor does not constitute a general waiver of any obligation to entrants.
4. PRIZE DETAILS:
Prize: Four Winners will win a cash prize of $1,000 each. Then one grand prize winner will receive an additional cash prize of $5,000.
The Winners will be required to sign a consent form stating that they agree to be featured in the Sponsor's promotional campaign, which will include publicity on the Sponsor's landing page, promotional videos, social media channels and in local mass media outlets.
Prizes are subject to 1099 reporting and Sponsor requires each Winner to submit a W-9 before the prize is awarded.
Winners must accept the prize as specified by Sponsor and on dates designated by Sponsor, or the prize will be forfeited. A prize cannot be assigned, transferred, or substituted except by Sponsor who may, at its sole discretion, substitute any prize with one of comparable value if the advertised prize becomes unavailable for any reason. If a Winner will not consent to be featured in Sponsor's promotions, does not agree to CGI's privacy policy set forth at https://cgiwindows.com/privacy-policy/, or will not submit a W-9 to Sponsor, then Winner will not be eligible for the prize and instead Sponsor, at its sole option and in its sole discretion, may select a substitute Winner pursuant to Section 3 above, or decide not to award a prize.
5. CONDITIONS OF PARTICIPATION:
Nominator agrees (a) to these Official Rules and the decisions of Sponsor which are final and binding, (b) that Sponsor, its parent, subsidiary and affiliated companies, advertising and promotion agencies, and all of their officers, directors, franchisees, employees, representatives and agents will have no liability whatsoever for, are released and shall be held harmless by Nominator against any liability for any injuries, losses or damages of any kind to persons, including death, or property resulting in whole or in part, directly or indirectly, from acceptance, possession, misuse or use of any prize or participation in this Contest, and (c) except where legally prohibited, Winner grants (and agrees to confirm that grant in writing) permission to Sponsor, and those acting under Sponsor's authority, the right to the use, reproduce, and display his/her name, photograph, likeness, voice, image and biographical information and statements for advertising, trade, publicity and promotional purposes without additional compensation, in all media now known or hereafter discovered, worldwide and on the Internet and World Wide Web, without notice, review or approval.
6. GENERAL PROVISIONS:
Neither Sponsor nor its agencies are responsible for  late, incomplete, or incorrect Entries; a Nominator's or Hero's failure to receive prize notices due to such person's spam, junk e-mail, or other security settings or for Nominator's or Hero's provision of incorrect or otherwise non-functioning contact information;  not receiving or the failure to receive Entries, no matter what the reason even if known in advance or other errors of any kind whether human, mechanical, electronic or network, or the incorrect or inaccurate capture of entry or the failure to capture any such information. Persons who tamper with any aspect of the Contest, as solely determined by the Sponsor, will be disqualified. Any use of robotic, automatic, macro, programmed or like entry methods will void all such entries and disqualify any entrant using such methods. Should any portion of the Contest be, in Sponsor's sole opinion, compromised by virus, worms, bugs, non-authorized human intervention, technical failures or other causes which, in the sole opinion of the Sponsor, corrupt or impair the administration, security, fairness or proper play, or submission of entries, Sponsor reserves the right at its sole discretion to suspend, modify or terminate the Contest. In case of dispute, the authorized subscriber of the email account used to enter the Contest at the actual time of entry will be deemed to be the Nominator and must comply with these Official Rules.
7. SPONSOR; PRIVACY POLICY AND OTHER TERMS:
The Sponsor is CGI Impact Resistant Windows & Doors, located at 3780 W. 104 Street, Hialeah, FL 33018. Do not send correspondence to this address.
By entering the Contest, you also agree to the CGI Privacy Policy set forth at https://cgiwindows.com/privacy-policy/. Please review the CGI Privacy Policy and do not participate in the Contest if you do not agree to these Official Rules or the CGI Privacy Policy. All Winners will also be subject to the CGI Privacy Policy.